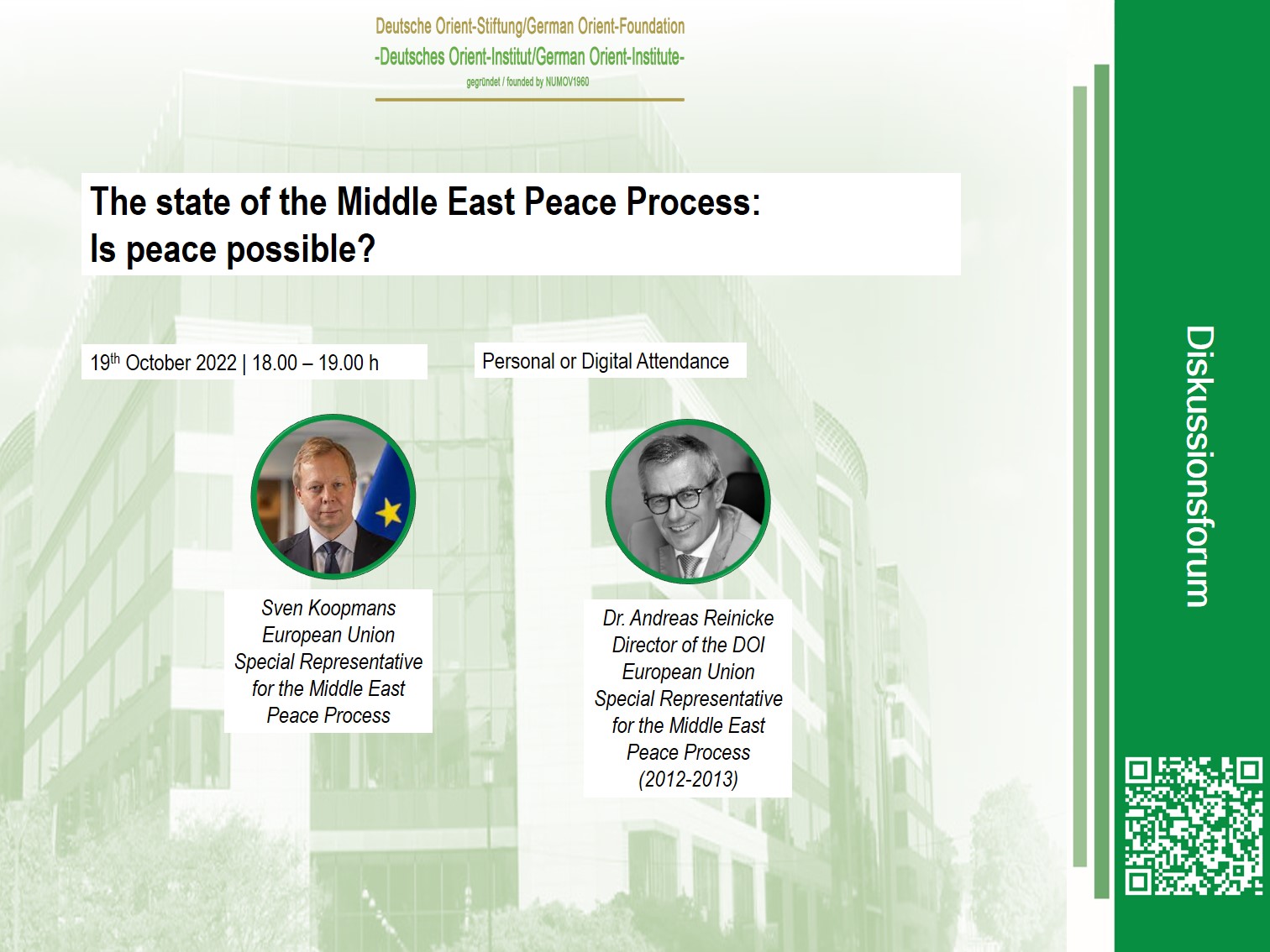 The state of the Middle East Peace Process: Is peace possible?
Diskussionsforum on 19th October 2022, 18.00-19.00h
For decades, international efforts to negotiate a settlement of the Israeli-Palestinian and Arab-Israeli conflict have remained unsuccessful for a variety of reasons. Over the past years, finding – and implementing – a lasting solution seems to have become less likely. As the conflict has remained in the shadow of global geopolitics in recent months, what is the current state of the process? Which options and openings does the European Union see and how is it attempting to approach them? We are glad to discuss these and more questions with the European Union Special Representative for the Middle East Peace Process Sven Koopmans.
Welcome Address
Dr. Andreas Reinicke
Director of the German Orient-Institute
European Union Special Representative for the Middle East Peace Process (2012-2013)

Keynote
Sven Koopmans
European Union Special Representative for the Middle East Peace Process
Speakers
Dr. Andreas Reinicke

Director of the German Orient-Institute

Sven Koopmans

European Union Special Representative for the Middle East Peace Process